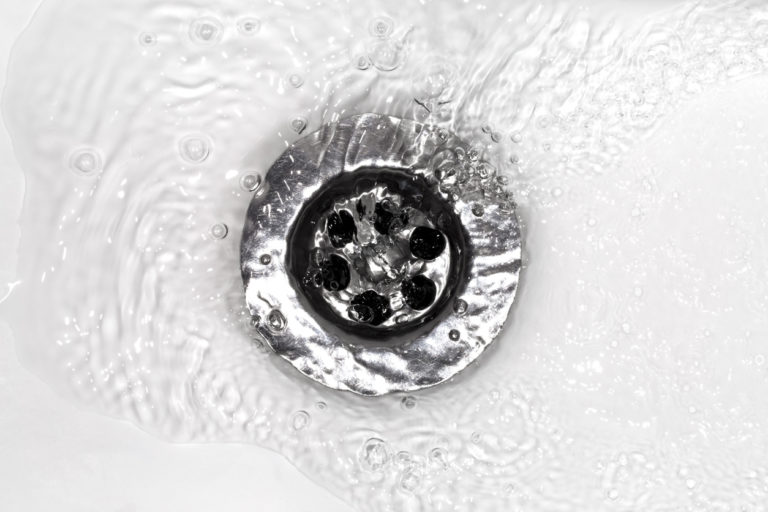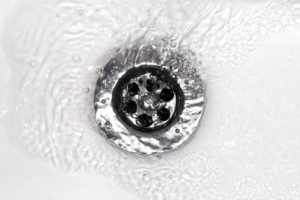 Drain clogs and wastewater backups will bring your plumbing system to a halt.
Whenever it's time for drain cleaning service, you need a local plumber you can trust—you need the experts at Len The Plumber!
When you contact us for drain cleaning services, here's what you can expect during the service and what you can do to prepare it.
What Happens During a Drain Cleaning Service Call?
When you contact us for professional drain cleaning service, we'll greet you in a friendly, professional manner and put on shoe covers before entering your home. Then, we'll:
Ask some questions: To get more background on the history of your home and your plumbing system, we'll ask a series of questions, including whether or not you've had drain or plumbing problems before and, if so, what those were.
Set a clear agenda for the service upfront: We do this so that you fully understand the diagnostic process, the drain cleaning service, and the camera inspection.
Perform diagnostics: We'll test your plumbing fixtures and inspect the location of any backups. This step helps us decide what equipment is best suited for the job at hand.
Set up for service: After establishing clear access to the service area, we'll put down drop cloths to protect your home.
Run the drain cleaning machine: This is when the cleaning happens! With our machine, the sewer line will be cleared of holding sewage. If, however, we believe the clog is outside or the line cannot be cleared, we'll recommend an immediate camera inspection to determine the severity of the problem.
Test your fixtures: Once the sewage has drained out of the sewer line, we will run several fixtures simultaneously to test flow.
Conduct a final camera inspection: After cleaning your drains and clearing your sewer line, we'll do a camera inspection to identify the cause of the clog. This may uncover damaged or broken sewer lines, in which case our plumber would recommend sewer line repair or replacement (so you don't continue to experience drain and sewer line problems).
The average drain cleaning service takes about 1 to 2 hours to complete.
If, during your drain cleaning service, we discover sewer line damage that requires excavation and replacement, we'll work with you to schedule the sewer line replacement service.
To schedule professional drain cleaning service for your home, call (800) 950-4619(800) 950-4619 or contact Len The Plumber online now.
How to Prepare for Drain Cleaning Service
Before a plumber comes to your home to clean your drains, here's what you can do to prepare so that the service goes as smoothly as possible:
Make sure there is a clear path from the front door to the access point: This path needs to be at least 3 feet wide to allow room for our drain cleaning equipment.
Remove items around the affected fixtures and access point: The plumber will need easy access to these, so remove personal items from these areas. For example, you'll want to clear out items under sinks that are having backups.
Remove sewage waste: If there are several inches of sewage in the work area, contact a remediation company to have it removed before your plumber arrives. The plumber may not be able to diagnose and fix the problems if the access point is buried in sewage.
Be aware that drain cleaning may not be a permanent solution: In fact, if you have a damaged pipe or your sewer system gets heavy use, drain cleaning will not be a permanent solution. Defects that impact the flow of sewage are progressive, and they will eventually lead to complete sewer system failure. Similarly, continuous abuse of sewer systems will cause continuous backups, and it may even contribute to pipe damage and defects.
Schedule Drain Cleaning Service Now: Contact Len The Plumber
The experienced plumbers at Len The Plumber are ready to provide fast, efficient drain cleaning service. Whether you're dealing with your first major clog or you keep having sewer line backups, we're the team you can always count on!
Call (800) 950-4619(800) 950-4619 or contact us online now to schedule drain cleaning service.
Len The Plumber proudly offers:
Upfront pricing and estimates
Fast response times for drain and sewer emergencies
Zero extra fees for after-hours or emergency service
Exceptional service and the highest-quality solutions!
For more than 20 years, Len The Plumber has been offering first-class plumbing services throughout Baltimore, Northern Virginia, Philadelphia, Delaware, and Washington, D.C. That's just one reason why our customers love us! But don't take our word for it—contact us to experience our excellence for yourself!