PRODUCT OVERVIEW
New from Resideo, the Braukmann L5 WiFi Water Leak Shutoff Valve connects to the main water supply and can automatically turn off the supply to the home if a water leak is detected either by a sensor cable or a paired Resideo WiFI Water Leak and Freeze Detector.
For more than 100 years, Braukmann has stood for trusted and innovative water solutions for homeowners and contractors. Designed with the professional in mind, the high-quality valve is easy to install, support and offers easy monitoring via the Resideo App.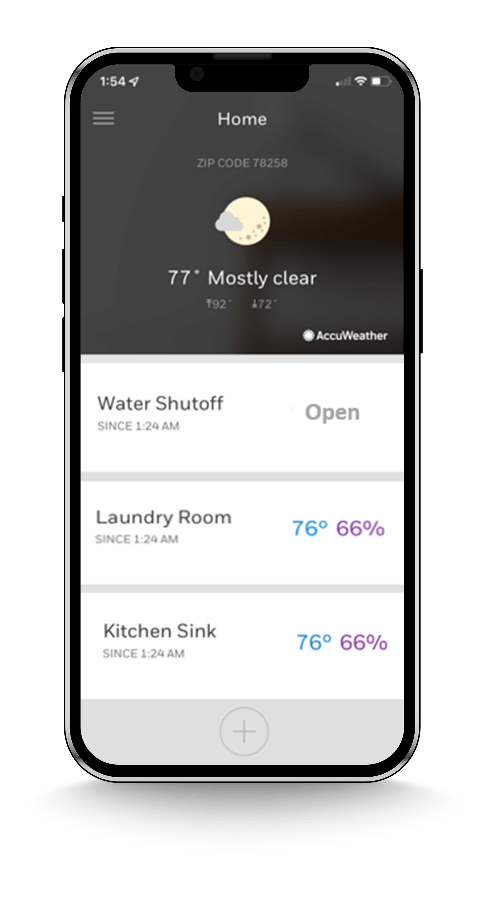 How it Works
The professionally installed L5 valve is added to the home's main water supply in about ten minutes. An included, 5-foot cable sensor can be plugged into the L5 that detects water along its entire length. The L5 can also connect with future and existing Resideo WiFi Water Leak & Freeze Detectors to expand the coverage. Connect up to 100 sensor cables and lay them through a basement or utility room to extend the sensor length up to 500 feet.
Customers can use the Resideo App to customize triggers, manage alerts and set up shutoff events. For example, when the sensor cable detects water, it can:
Automatically signal to the L5 to close the valve to turn off the water supply to the house; and,
Alert the user via the Resideo App and the user can adjust the shutoff valve with the Resideo App.
The L5 has a five-year limited warranty, runs on an A/C power supply and is available through select distributors in November 2022. Future L Series water leak detectors are expected in 2023.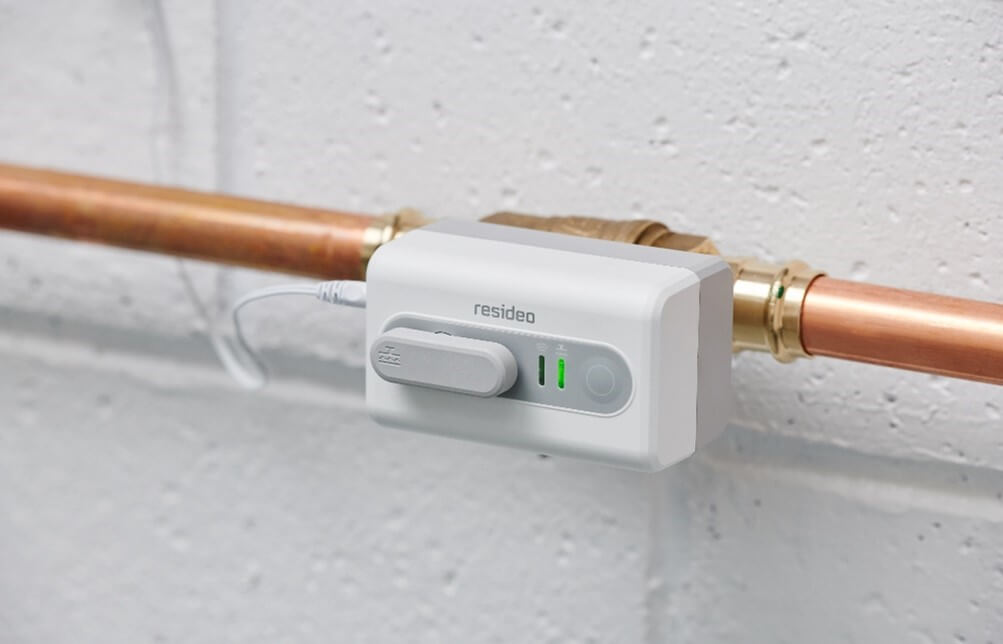 RESIDEO WIFI WATER LEAK & FREEZE DETECTOR
During colder weather, pipes may burst when the water inside them freezes and expands. That's why, in addition to water leaks, the Resideo WiFi Water Leak & Freeze Detector also can sense temperature changes and humidity, then send an alert – either via the app or the device – when the temperature dips low enough that the pipes could freeze.
The sensor runs on three AA batteries, which are rated to last up to three years with regular use. It includes a 48-inch sensor cable – the entire length of which can detect leaks – that can be combined with other cables for coverage of a whole room.
Product Testimonials*
"I recently installed the L5 in my home and the installation process was extremely easy – and the app set up was very user-friendly. This product is made from the same great quality we can trust and expect from Resideo. I think an automatic water shutoff system is critical to have in a home and will recommend it to my customers. A water shutoff system is just as important as having a smoke and carbon monoxide alarms in a home." – Dominick Esposito, Plumbing & Water systems Product Manager at F.W. Webb Company
*Additional testimonials and photos available on request.
Download zip file of images: Water.zip