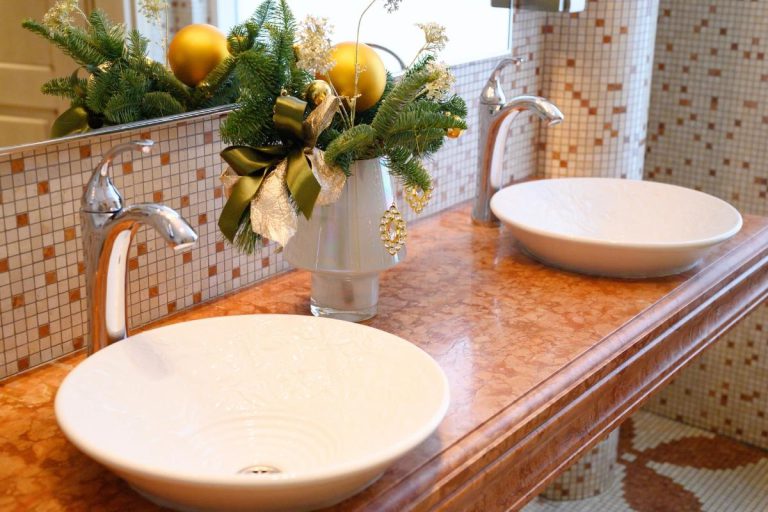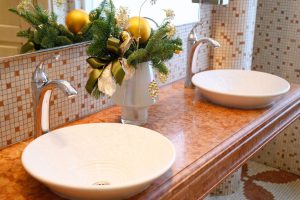 It's the holiday season, and in addition to shopping, wrapping presents, and cooking, deep cleaning your home should be on your holiday prep list.
Here are six places homeowners forget when making their home cleaning list and checking it twice:
Remove Scum from Bathroom Fixtures
The holiday season means hosting overnight guests. Ensure your bathroom fixtures are free of soap scum that can accumulate on your soap dish and other places in your bathroom.
Remove stubborn soap scum with over-the-counter cleaning agents, or use a homemade mix of baking soda and vinegar with a non-scratch sponge.
Since soap scum thrives on minerals found in hard water, you can limit mineral accumulation at the source by installing a water softener in your home.
Deep Clean for a Pristine Potty
A dirty toilet can gross out your guests. Makes sure you clean all parts of your toilet, not just the inside bowl. Take time to remove everything that might prevent a deep clean, like a plunger, candle, or tissue.
Since the toilet is a prime place for bacteria to grow, make sure to use disinfectant on the handle, tank lid, and toilet seat. Wipe them clean with a disposable paper towel so you aren't spreading the germs around.
Pull Back the Shower Curtain
Just as important as a clean shower is a shower curtain liner free of mold and mildew. Shower curtains are susceptible to mold because they often can't dry out.
You can wash a fabric shower curtain with detergent, vinegar, and baking soda or replace a plastic liner with a new one.
Clean Tile Grout, Don't Pout!
You can have a clean bathroom that doesn't look clean because of stained grout. While it can be tough to remove, cleaned grout makes a huge difference in the appearance of your bathroom tile, whether on your floor or in your shower.
Avoid harsh chemical grout cleaners and clean grout with materials you find in your kitchen.
Sterilize Your Smelly Dishwasher
Your dishwasher doesn't just save time. It saves you money, too, by using less water than hand washing. But even your dishwasher can get grimy.
Check out this quick guide to sterilizing your dishwasher.
Air Out Your Dirty Laundry with a Clean Washing Machine
Soap scum, minerals, and bacteria can build up inside your laundry machine, diminishing the function of your appliance, so your clothes never smell clean.
The best way to tackle a foul washing machine smell is to wipe down surfaces and areas where water frequently pools with white vinegar on a damp cloth.
Don't Let Plumbing Problems Ruin Your Holiday
The holiday season can be a busy time for your home's plumbing system. Cleaning your home is important, but so is inspecting your plumbing system for leaks, clogs, and breaks.
When your deep cleaning reveals an issue with your home's plumbing system, call the experts at Len The Plumber at (800) 950-4619(800) 950-4619 or request service online. We'll get your holiday back on track with same day service.